Let me ask you honestly…
Do you feel as if the same challenging situation keeps coming up again and again…no matter what you do?
Do you need more clarity and direction?
Have you been frustrated with the results you've been getting trying to "go it alone"?
Then, get ready…You are about to experience the breakthrough you've always wanted!
What is Spiritual Coaching?
It is a one-on-one session which can take place in person, or over the phone. It is intimate, prayerful, powerful and healing. As your Spiritual Coach I take you step-by-step through the process of identifying and passionately embracing your dreams. We work together through discussion and intuitive process, to identify and then dismantle the subconscious core beliefs that have been sabotaging your fulfillment. Then I help you activate the manifestation process in your life through a healing prayer. I may also recommend some processes or practices you can then do on your own to enhance and continue the manifestation process in your life.
Remember…You are not meant to struggle and endure a life of loneliness and lack.
You are meant for something greater…far greater.
You are meant for a life that is more abundant, more fulfilling and more joyous!
You are meant to realize your potential! You are meant to soar!
The best way to achieve this is through one-on-one personal coaching.
Let me help you unlock your potential and live the life of your dreams…
through the miracle of one-on-one coaching.
As an ordained Interfaith/Interspiritual Minister, a graduate of Agape's spiritual coaching program under Rev. Michael Bernard Beckwith in 1997, a long-time meditator and a student of New Thought/Ancient Wisdom for 35 years, I embody the wisdom, insight and compassion that brings transformational energy to each and every session.
Single sessions, 8-session packages and 12-session packages are available.
Try out a single session as save 25%, for a limited time. Enter code: COACHMENOW in shopping cart to take advantage of this huge discount.
Invest in Yourself!
 
Click here ManifestYourGood to choose the coaching package that's right for you.
Then, email me to schedule your first session: Victoria@ManifestYourGood.com
Ask yourself…
Where will I be three months from now? Will I still be repeating the same pattern of lack and limitation? Will I be trying to tolerate the "mild stream of misery" running through my life?
Or, will I have manifested the joyous, successful, love-filled, abundant life I've always dreamed about?
One action you take right now will decide that outcome.
 
Choose to do nothing and you'll get more of what you've got now.
Choose a series of one-on-one coaching sessions and you've made the choice to make your dreams a reality!
I look forward to working with you to achieve your dreams!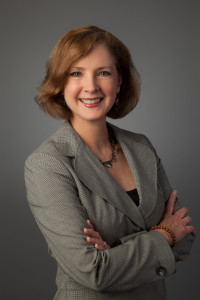 Many blessings,
Rev. Victoria Loveland-Coen
the Gratitude Guru and
your "Spiritual Coach"
855-706-4663
"I've known Victoria for over ten years and I've seen her make ALL of her own dreams come true – living a life most people can't imagine – the perfect husband, gorgeous twin daughters, fulfilling work with an abundant lifestyle. And she tells me it was years and years of struggle before any of that came to be – and that everything she did to transform her own life she teaches in this 'Manifest Your Good' program. I'm a witness – this woman knows her stuff and is so sincere in wanting to help. Lots of people claim to have it all figured out, but when you scratch the surface, their own lives don't work. Victoria totally walks her talk, and can help you no matter where things are and where you wish they were. Get with her and stand back and be amazed…"
Carol Allen, author of "Love Is In The Stars – The Wise Woman's Astrological Guide To Men."
"As an author and coach myself, I can tell you that Victoria's program is absolutely tranformational. She's a master manifestor and knows the secrets for manifesting your heart's desires. I've known her for over ten years, and she's the real deal!"

–Chellie Campbell, author of "The Wealthy Spirit" and "Zero to Zillionaire"